Restore a Period Property in Ireland - Articles & Advice
Tips on Restoring an Older Property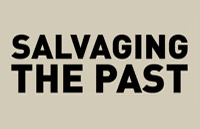 SALVAGING THE PAST – Thinking about restoring an older property? Know what you're getting into and do all your homework, writes Claire Coughlan.
Time to forget the past – not likely. 'In with the old' seems to be the motto for property nowadays, as restoring older houses is enjoying new found popularity. Perhaps the notion of recycling is as applicable to buildings as everything else, or maybe planning permission for a new home is something people don't want the hassle of negotiating.
No matter which way you look at it, it is undeniable that there's been a shift away from the identikit new houses that dominated the building boom, towards more traditional properties.
"People are definitely going more for period features and houses with character, rather than three bed semis now," agrees Roseanne De Vere Hunt, senior country house negotiator from Knight Frank Ganly Walters Auctioneers. "People are very keen now to look to the past - they want the big old fireplaces, reception areas, bigger sized bedrooms and mature trees, which offer greater privacy than newer houses would have to offer," she says.
For Chris Deakin and Orla McCluskey, doing some work on a 1970s bungalow gave them a taste for renovation. This led to their purchase of Bookeen Hall in Athenry, a former Church of Ireland chapel which was deconsecrated in 1920 and was used as a dancehall and Irish army billet until it fell derelict. The couple's work on the hall has inspired them to set up a website, www.formerglory.ie, dedicated to the dos and don'ts of renovating old homes.
"For us, the popularity of programmes like Grand Designs led us to looking for something a little bit different," says Chris. "We're looking to live in the house for two to three years and sell it on - we're already looking at an old mill in Tipperary. I can't see myself ever living in a 'normal' house again."
The couple bought their unusual home in 2005 for €165,000 and Chris says that overall, they're going to spend €300,000 on top of that by the time they've finished. Expensive perhaps, but it certainly seems like a worthwhile investment, as the building is so unique.
"It's a listed building, so our local conservation officer and an architect from the planning office came to have a look at it with us," says Chris on their first steps to renovation. "It had to feel like you were going into a church - we had to keep the double height, but we were allowed put on a small extension and increase the biggest window in size downwards, so you'd be able to look out. There are grants available and we got one for the roof and the windows. If you're going to do it, you should do it properly and there are guidelines in place, which makes it easier."
In terms of overall popularity, Chris thinks that Irish homebuyers are now more prepared to look towards their past for something special.
"The guy we bought the house off bought it himself in 1994 and at the time a neighbour made a bid of £2,000 and he wanted to put sheep into it. At the time though he just saw it as an old building that could be useful."
Renovating is a trend in the counties around Kildare, according to Laura Bowen, an architect and co-author, with fellow architect Nicki Matthews, of Reusing Farm Buildings: A Kildare Perspective (Kildare County Council Heritage Plan, €20). The book gives guidelines to prospective renovators on what to take out and what to keep, without destroying the original building.
"In the book, we've focused on houses that aren't protected by legislation, because generally the big farmhouses are often protected structures," says Ms Bowen. "And what often happens is that people can be too enthusiastic starting off on a project and take out too much before they realise they've gone too far. They might have taken off the roof or stripped the walls and then they panic and knock the building and build a new one instead. We're trying to aim at those people who are working away and are probably not going to any specialists in the area, or are trying to do it themselves."
Ms Bowen bought her own property, Knockaulin, a farmhouse which dates to the 1700s, in Kilcullen, Co. Kildare for €400,000 in 2003 and has since spent an undisclosed amount on refurbishing it.
And her advice for would-be restorers? "Know when you're out of your depth. You wouldn't do the same thing that you'd do with a new building. For example, people with mud buildings covering them with sand cement are trapping all the water in the walls, so they've used the wrong technologies; or raising the roof and changing the pitch takes away from the original character."
"Do your investigations first and find out exactly what you have and get somebody who's done this work before - don't rely on a builder who's only been involved doing new houses. Get as much information as you can, rather than ripping out stuff, because the temptation is always to take away too much."